Need Tickets to the International Gem & Jewelry Show?
August 24-26, 2018
The show has a new location!!
Renaissance Schaumburg Hotel,
1551 North Thoreau Dr Schaumburg, IL 60173.
For more information on the show visit: www.intergem.com/events/upcoming-shows/chicago-il-august-24-26-2018 . For complimentary tickets, click here. Each pass gets 2 people into the show. First 25 guests in line get a free gift.
---
Summer is here once again!!
Our next meeting is September 8, 2018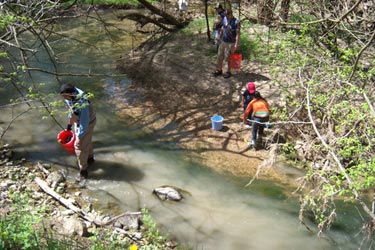 Summer is here and our members are off in every direction to find what interests them. Whether it be rocks, minerals or fossils, I'm sure they are digging up something good. Our next meeting is September 8, 2018. Hope to see you all there! Don't forget to bring any unusual or exciting finds for Show & Tell.
Looking for something to do this summer? Don't forget to visit our Events page to see what shows or other events are going on this summer.
Looking for some place to go summer? Visit our Places to Visit page to find a rockhound destination.
Featured Specimen
— Purple Fluorite —
with Purple Zoning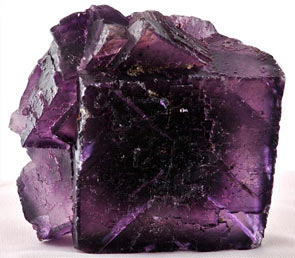 — from Hardin County, IL —
---
Newsletter Contributions
Our newsletter, The Pick And Dop Stick, is always looking for new submissions. If you have an article you would like to submit to the newsletter, a news item, pictures of one of your rockhound adventures, or another contribution, please send it to Rachele.Best@yahoo.com. We welcome all kinds of contributions!
---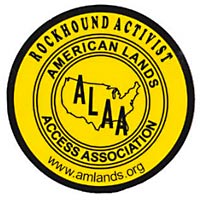 The Latest from the ALAA

The ALAA (American Lands Access Association) is the lobbying arm of the American Federation, working on behalf of rockhounds to keep public lands open and accessible to all, including the elderly and handicapped. Click here to read a few of the hot topics they are working on right now for rockhounds like us. For more information about who they are, a full list of what they are working on on, to become a member, or get involved, visit their website at: http://www.amlands.org/.
---
Talk About Digging Things Up!
The club has recently come across old newsletters. We are in the process of digitizing them for posterity's sake. I thought it would be great to post the very first newsletter of our club here for all to see. This newsletter was originally mimeographed (remember the smell of mimeographed pages!) and later zeroxed. With some time and effort, it was scanned in and cleaned up. Click here to see what was going on in the club in October of 1946.
---
Check out our Calendar of Events for more great rockhound events!