Summer is here once again!!
Our next meeting is September 13, 2014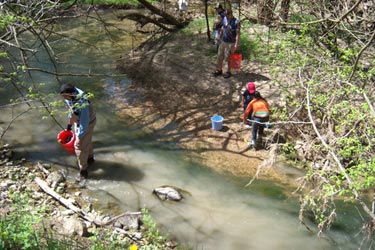 Summer is here and our members are off in every direction to find what interests them. Whether it be rocks, minerals or fossils, I'm sure they are digging up something good. Our next meeting is September 13, 2014. Hope to see you all there! Don't forget to bring any unusual or exciting finds for Show & Tell.
Looking for something to do this summer? Don't forget to visit our Events page to see what shows or other events are going on this summer.
Looking for some place to go summer? Visit our Places to Visit page to find a rockhound destination.
Specimen of the Month
— Spirit Quartz —

Since we are on summer break, we thought it would be nice to show you what it takes to clean quartz or ametheyst specimens. These specimens of Spirit Quartz are from South Africa. After aquiring the mine run specimens, they were power washed to get off whatever loose clay and dirt there was. They were then soaked for a month or so in a mixture of diluted muratic acid. When this process was finished, they were neutralized with baking soda and power washed again. The final photo shows the results. This information is brought to you by Henry & Patsy Schmidt from Mineral Miners. (Thanks for the great photos Rod!!)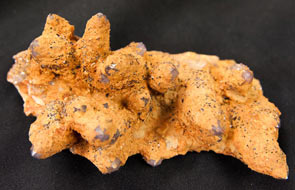 This is a mine run specimen. This piece was just dug out of the ground. There is alot of clay and stains that need to be cleaned off of it.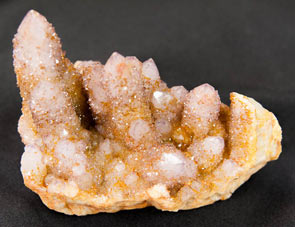 This specimen is about 1/2 way through the cleaning process.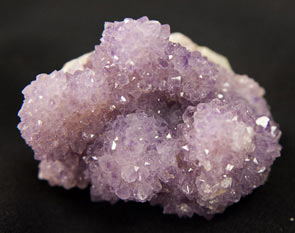 The final results!!
---
We would like to thank Floyd Bedenart for his presentation on The Geology of the Alps. It was an interesting and beautiful trip through the Alps.
---
Talk About Digging Things Up!
The club has recently come across old newsletters. We are in the process of digitizing them for posterity's sake. I thought it would be great to post the very first newsletter of our club here for all to see. This newsletter was originally mimeographed (remember the smell of mimeographed pages!) and later zeroxed. With some time and effort, it was scanned in and cleaned up. Click here to see what was going on in the club in October of 1946.
---
Did you miss our May meeting?
Would you like to see the slide presentation again?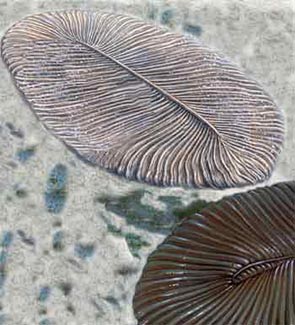 Don has graciously allowed us to place a .pdf file of his May presentation on "The Early Animals (Ediacaran) of Earth — Nature's Experiments" on our website. This presentation introduced us to a variety of Earth's earliest Vendian life forms. At the meeting, members were even tested on Earth's Ediacaran Biota. Click here to see his informative presentation. Or, visit our articles page for this and other great member articles.
CRMS member Donald Baumgartner is a Medical Entomologist employed as a Life Scientist at the United States Environmental Protection Agency (EPA) in Chicago. Collecting fossils is his hobby and addiction. Donald is intrigued by Pre-Cambrian and Cambrian life, the Mazon Creek biota, insects, jellyfish, and trace fossils in particular. In addition to local collecting in Illinois, Indiana, Michigan, Iowa, Minnesota, and Wisconsin,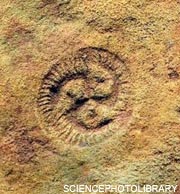 Donald has traveled far and wide to dig dinosaurs and ammonites in Montana, unearth dinosaur tracks in Massachusetts, hunt for shark teeth and shells in North Carolina and Florida, fossil crabs in Washington, and fossil clams in Oregon. He has also scooped up fossil jellyfish from fossil beaches in Wisconsin, netted fossil insects in Colorado, fished for Green River fish in Wyoming, and dug up trilobites in Utah. Donald earned 1st Place for Advanced Adult Articles in the 2011 MWF newsletter competition for his article, Hunting Fossil "Bugs" (Click here to read his article.) in Utah.
---
Our Geo Juniors Rock!!!
I can't think of anything to say about our juniors except, "You ROCK!!!" Over the past year, this amazing set of kids filled our newsletters with wonderful articles, presented an entertaining powerpoint presentation on the types of rocks, earned numerous badges in the FRA Program and setup a killer kids' table at our June swap. My pick goes up to each and everyone of you for a job well done!
Check out our Calendar of Events for more great rockhound events!