We Are Getting Ready For Our
65th Annual Silent Auction
Join us on Saturday, March 8, 2014 from 6PM to 9 PM
for an evening of fun, food and great deals.
Click here for the latest information on our 65th annual auction.
Club members are to start filling out their forms
for the auction and bring them to our next meeting.



Photos by: Rod Piechowski
Specimen of the Month
— Ocean Jasper —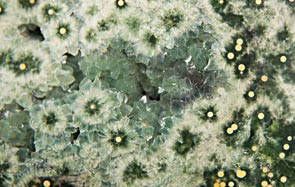 This jasper is found along the Northwest Coast of Madagascar near Marovato.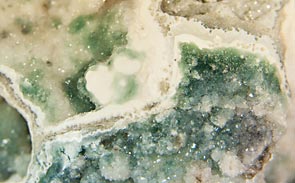 This jasper can include a wide color range. More information on this month's specimens can be found in the February issue of our newsletter The Pick and Dop Stick.
---
Join us at our meeting April 12, 2014 to hear
Wayne Dawson's adventures at Quartzsite
Our current president, Wayne Dawson, will be speaking about his trip to Quartzsite. Every year in January the great rockhound migration takes place in Quartzsite, when there are eight major gem and mineral shows in January and February. Quartzsite's population swells to nearly a million people as rockhounds, jewelers and vendors come, mostly in RVs, to search out good buys. Find out more about Quartzsite, the ins and outs and see the unique specimens Wayne dug up at this year's event at this meeting.
---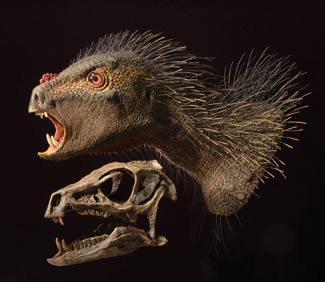 We would like to thank paleoartist and fossil preparator Tyler Keillor for showing us his sculptures and the digital imaging techniques he uses to create his paleosculptures. In 2012, his reconstruction of a Heterodontosaurus(left picture) won the Lanzendorf Paleoart Prize, presented by the Society of Vertebrate Paleontology. It was quite a treat to see how these amazing works come to be. Talk about a dream job!
Check out our Calendar of Events for more great rockhound events!