Summer is here once again!!
Our next meeting is September 12, 2015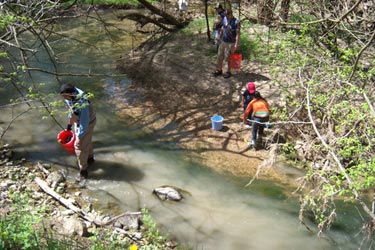 Summer is here and our members are off in every direction to find what interests them. Whether it be rocks, minerals or fossils, I'm sure they are digging up something good. Our next meeting is September 12, 2015. Hope to see you all there! Don't forget to bring any unusual or exciting finds for Show & Tell.
Looking for something to do this summer? Don't forget to visit our Events page to see what shows or other events are going on this summer.
Looking for some place to go summer? Visit our Places to Visit page to find a rockhound destination.
Specimen of the Month
— Scolecite With Green Apopyllite —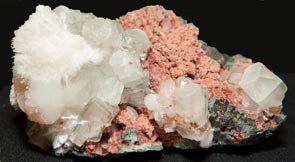 ---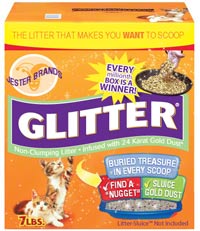 For Cat Lovers...Glitter® Cat Litter
In our April newsletter, Rachele has dug up this amazing cat litter! I know everyone in my house will now be fighting over who cleans the litter box! The geniuses behind Glitter® Litter have added up to one troy ounce of gold to each box of litter. After your feline has done its duty, you can seek your booty through traditional panning methods or with the use of the patented Litter Sluice®. For more information on this cat litter, visit their website: http://coveredincathair.com/content/product-review-glitter-cat-litter
---
Talk About Digging Things Up!
The club has recently come across old newsletters. We are in the process of digitizing them for posterity's sake. I thought it would be great to post the very first newsletter of our club here for all to see. This newsletter was originally mimeographed (remember the smell of mimeographed pages!) and later zeroxed. With some time and effort, it was scanned in and cleaned up. Click here to see what was going on in the club in October of 1946.
---
Special "Thanks"
Our 66th Silent Auction was a HUGE SUCCESS! We had many new visitors this year who heard about our event through publications, our banner outside, club newsletters, and word of mouth. Our success wouldn't have been possible without the support, hard work, and dedication of our members and friends. A heart felt THANK YOU goes out to each and every one of you!!!
---
In Memoriam...
excerpted from several issues of The Pick and Dop Stick
This year we have lost more that our share of members. Here is a little on more of the members we have lost.
Another one of CRMS's treasured members, Lucille (Lucy) Backus, passed away on February 16, 2015. She and her husband Lyle were fixtures of our club for many years, attending meetings, taking part in field trips, working with the club at shows. While Lyle demonstrated opal cutting, Lucy, who was extremely artistic, demonstrated loom weaving. She also created exquisite pictures using tumbled stones and cabs. For the past few years, health problems have kept them from attending as many club functions as they would have liked.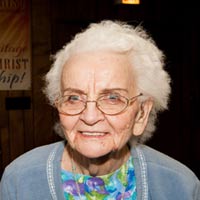 On November 29, 2014, we lost one of our most dedicated members Dorothy McMahan. She had been an active member of CMRS since the early 1960s. During this time she had held several offices, including President, Editor of The Pick and Dop Stick, and Historian. She and her husband, Mac, were involved in forming the area-wide Chicago Gems and Minerals Association so that the clubs could join and put on a spectacular yearly show. Dorothy also was instrumental in having our club take part in several Chicago Flower Shows where our club displayed "Flowers of the Earth" and, from its inception, the International Gem and Jewelry Show. She has always generously shared specimens, knowledge and the love of our hobby with everyone.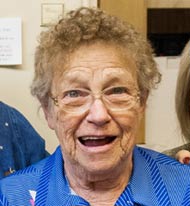 On October 26, 2014, we lost Edith Snyder. Edith was a longtime member of our club, attending almost every meeting for the last thirty years. She diligently helped with hospitality and was always in the kitchen. She loved rock hunting and even smashed a few fingers in her day. Edith was an active member of the Midwest Historical Research Society and always collected pennies for burn victims for Pennies from Heaven through the Illinois Fire Safety Alliance. She loved seeking treasure with her metal detector. Edith's interests and enthusiasm were contagious.
Those we love don't go away.
They walk beside us everyday.
Unseen, unheard but always near.
Still loved, still missed and very dear.
- Unknown
To each of our guardian rockhound angels, we will miss you.
---
Geo Juniors Just Keep Rockin'!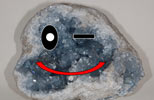 At our Silent Auction, Geo Juniors Earth Eagle and Smiley Rock were presented with their two latest achievement badges, Leadership and Showmanship. Keep up the great work!
Check out our Calendar of Events for more great rockhound events!