Our next meeting is February 8, 2020
Volunteers needed to start preparing for the Silent Auction
We need help in preparing auction items for our March Silent Auction. We will prepare items for auction and the transport flats, starting at 4:00pm on Sat., February 8th, in our usual meeting room at St. Peter's. A pizza dinner will be provided for those of you who are able to help. So if you can volunteer, please email info@chicagorocks.org to let us know you're coming and what you prefer (and/or don't want) on your pizza!
At our regular meeting, our speaker for the evening is our very own Floyd Bednarz. Floyd's presentation is "Out of This World Geology!"
---
We Are Getting Ready For Our
71st Annual Silent Auction
Join us on Saturday, March 14, 2020 from 6PM to 9 PM
for an evening of fun, food and great deals.
Click here for the latest information on our 71st annual auction.
Club members are to start filling out their forms
for the auction and bring them to our next meeting.



Photos by: Rod Piechowski
Featured Specimen
— Purple Fluorite —
with Purple Zoning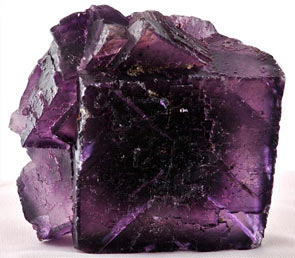 — from Hardin County, IL —
---
Talk About Digging Things Up!
The club has recently come across old newsletters. We are in the process of digitizing them for posterity's sake. I thought it would be great to post the very first newsletter of our club here for all to see. This newsletter was originally mimeographed (remember the smell of mimeographed pages!) and later zeroxed. With some time and effort, it was scanned in and cleaned up. Click here to see what was going on in the club in October of 1946.
---
Newsletter Contributions
Our newsletter, The Pick And Dop Stick, is always looking for new submissions. If you have an article you would like to submit to the newsletter, a news item, pictures of one of your rockhound adventures, or another contribution, please send it to Rachele.Best@yahoo.com. We welcome all kinds of contributions!
---
Check out our Calendar of Events for more great rockhound events!