What's going on with the club?
With the Illinois stay-at-home order extended through the end of May, our May 18th Meeting is CANCELLED Due to Prevention of Possible COVID-19 Exposure.
Our Next Meeting is Tentatively Scheduled for June 13th.
Chicagoland Gems & Minerals Association (CGMA) show has been cancelled due to the Corona Virus. The next show will be held May 29th & 30th, 2021.
Our Silent Auction has been Rescheduled for June 13th, 2pm - 5pm
---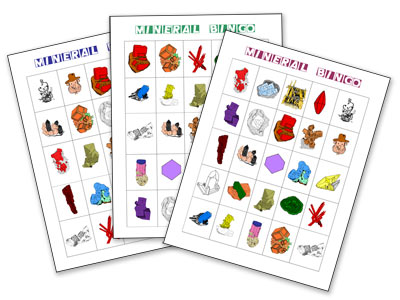 Geo Juniors — Virtual Bingo & Field Trips
Diamond Dan Publications has given us the permission to use their Mineral Bingo game online so we can play Virtual Bingo. For more information, rules...Visit the Virtual Bingo page on the Geo Juniors' website: http://geojuniors.com/virtual-bingo/
Our Field Trip badge is still on! We are going on a Virtual Field trip. Not sure where yet but there are a bizillion of them online. I can also open this up for the Seniors. For more information: Visit the Virtual Field Trip page on the Geo Juniors' website: http://geojuniors.com/virtual-field-trips/.

---
Our 71st Annual Silent Auction
Saturday, June 13, 2020 from 2PM to 5PM
Join us on Saturday, June 13, 2020 from 2PM to 5PM
for an evening of fun, food and great deals.
Click here for the latest information on our 71st annual auction.
Club members are to start filling out their forms
for the auction and bring them to our next meeting.



Photos by: Rod Piechowski
Featured Specimen
— Purple Fluorite —
with Purple Zoning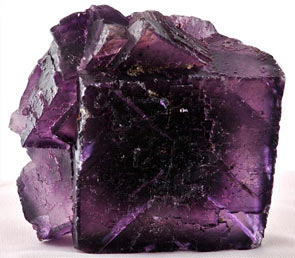 — from Hardin County, IL —
---
Talk About Digging Things Up!
The club has recently come across old newsletters. We are in the process of digitizing them for posterity's sake. I thought it would be great to post the very first newsletter of our club here for all to see. This newsletter was originally mimeographed (remember the smell of mimeographed pages!) and later zeroxed. With some time and effort, it was scanned in and cleaned up. Click here to see what was going on in the club in October of 1946.
---
Newsletter Contributions
Our newsletter, The Pick And Dop Stick, is always looking for new submissions. If you have an article you would like to submit to the newsletter, a news item, pictures of one of your rockhound adventures, or another contribution, please send it to Rachele.Best@yahoo.com. We welcome all kinds of contributions!
---
Check out our Calendar of Events for more great rockhound events!